System Administrator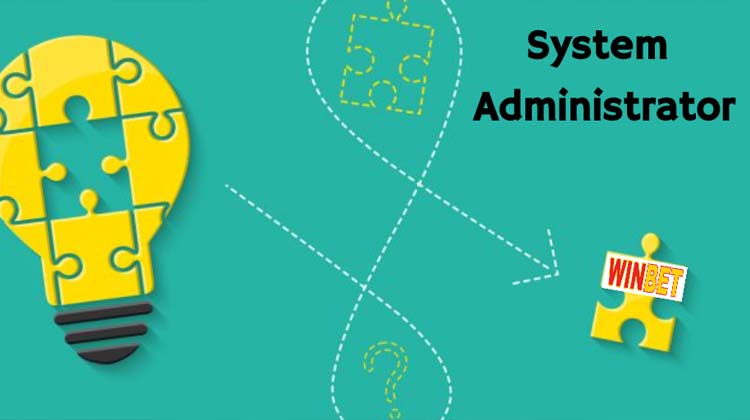 About the company:
Winbet Online is one of the fastest growing gambling brands in Bulgaria. Looking ahead in the future, for sixth year now, they are offering their customers the opportunity to enjoy technology trends and their online platform. They have a wide range of sports betting opportunities and a diverse catalog of casino games
About the position:
"InVisions" is assisting "Winbet Online" with recruiting "System Administrator" – the good guy/girl who always helps his/her colleagues with technical issues.
Your daily tasks will be:

• Ensure the 24/7/365 availability of all systems, applications, and infrastructure;
• Configure new servers, applications, updates, and develop processes and procedures that fulfill the support of secure systems;
• Participate in anticipating, mitigating, identifying, troubleshooting, and resolving hardware and software issues on servers in a timely and accurate;
• Coordinate with other staff, to prioritize and work on continuing to improve existing systems;
• Review new technology according to company direction;
• Advanced Remote Desktop and Terminal Server experience;
• Application experience for a large variety of server-based business applications;
• Administration of Microsoft Windows Server and AD environment;
• Track and input time on tickets;
• Stay current with system information, changes and updates;
• Ability to speak to a non-technical audience about technical problems.
Education, experience and skills required by the post holder:
• A college degree (4 year) and/or a technology degree;
• 3+ years of multi-vendor enterprise environment work experience;
• Working knowledge of fundamental operations of relevant software, PC hardware, MS Office, and other systems;
• Possesses and applies a comprehensive knowledge of server hardware and Microsoft Server Operating Systems;
• Experience with network environment;
• Understanding of IT processes and procedures and willingness to follow them;
• Knowledge and experience of customer service practices.
Nice to have:
• System Backups;
• Exchange Administration;
• Enterprise Networking;
• Patch Management;
• Strong power shell/scripting/automation aptitude;
• Nerf projectile management;
• Web server admin,


Personal qualifications required for taking part of our team:
• Proactive;
• Result oriented;
• Good communication skills;
• Systematic and structured;
• Ability to strategic thinking;
• Reliable;
• Flexible;
• Service minded;
• Technical;
• Accurate;
• Committed.
About the offer:
• Full-time contract with WINBET Online;
• Exceptional career path for every employee;
• Attractive bonus system on a regular basis;
• Additional Health insurance and sports cards;
• Fresh fruit and drinks in the office;
• Pizza & Beer Friday events;
• Great experience with regular company events;
• Genuine team spirit and positive work environment.


It sounds your work place? Send us information about your professional background and personal traits, and we'll get back to you.

We treat your personal information with respect and confidentiality, guaranteed and protected by Bulgarian and European law.
"InVisions" agency license № 2420 from 19.12.2017.