Our Partners
"We grow together
We run together
We win together
Your success is our goal"

"InVisions" is a partner of Bulgarian and international product companies, which are in leading position in their branch.
Puzzel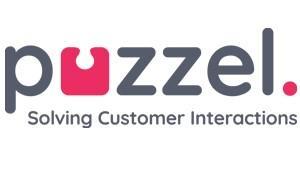 Puzzel is an enigma – it is a new and vibrant company with over 20 years' heritage of delivering communication solutions that take customer interaction to another level.
Puzzel was created out of Intelecom Group to further focus on developing it's contact centre and payment solutions where the company has taken a substantial position in the fast-growing market for cloud-based Customer Engagement Solutions. These solutions are used by a range of customers in different geographies, verticals and usage areas.
Puzzel's focus is to develop and deliver inventive technology that is empowering our customers by being feature rich and easy to use, being able to adapt to any environment through strong integration capabilities, and always being dependable by offering consistently high levels of stability and security.
Headquartered in Oslo, Norway, and offices around Europe in Sweden, Denmark, UK and Bulgaria, Puzzel is passionate about delivering innovative customer interaction solutions for contact centres and mobile environments.
Softgroup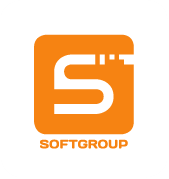 "Softgroup" is an innovative software company with over 15 years of experience in developing own systems, with an emphasis on the field of pharmaceutical Serialization and Track & Trace solutions. They offer a complete solution with software, hardware, and all the related services and support. SoftGroup is one of the four companies part of Endeavor Bulgaria, and has recently attracted an investment from Armada Capital to scale the business.
"Softgroup" is aiming to be a preferred provider for flexible serialization systems across different industries, and become a long term partner for pharmaceutical companies across the world with our software solutions.
CasinoFlex Systems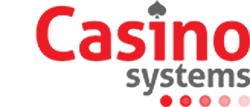 FFounded in 2015 by Tim Klok and Bas Baarbe, CasinoFlex Systems International has the goal to deliver state of the art casino management systems, for an affordable price. Developed systems using experience and knowledge form the operation. We do what you think is best, not what we think is best. Customized reports for each department in your casino, finance, management, CashDesk. You name it, we make it! Analysis is the key to success.
Modern Style

През 2010 година, Владислав Узунов създава Modern Style Ltd., с желанието си да доставя професионални продукти за коса и да подсигурява успешни бизнес възможности на фризьорите в България. Всеки ден, Modern Style, остава вярна на своята мисия, да доставя професионални продукти и услуги, гарантиращи перфектни резултати.
RMM Consulting Group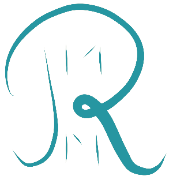 "RMM Consulting Group" provides Information Technology and Services such as: IT consultancy and outsourcing; On site – consultantsl Near shore – developmentl Business Development and Management; Pay Role services in the Netherlands and Belguim.
SEITEQ

SEITEQ = Service Excellence in Technologies Seiteq is a provider of complex services in Human Resources and Information Technology. For years Seiteq has grown and expanded to many countries. Our company Seiteq, Ltd. was established in 2009 in Slovakia. For years we have specialized in outsourcing, recruiting and project support. Currently we provide solutions for many IT, technical and technology clients, for whom we have become a trusted partner and a business consultant. Our results are proven by strong relationships and hard work that has led Seiteq to expand into other European countries and spread our Seiteq family.
Techno Farm

Techno Farm is a growing product company, specialized the last 5 years in development of geospatial applications. Our main activities include consulting, creation and development of our own specialized applications, based on proven technologies. The Techno Farm Product services needs focused in the domain of remote sensing, GPS, GIS and IoT. We are not just a Leader but an exclusive owner on this market in Bulgaria. The Techno Farm Team consists of software specialists, business analysts, scientists and engineers with thorough knowledge in Earth observations from space, agronomy and forestry.
INENSIA

INENSIA is a recent European company specialized in providing consulting and services for Industry process digitalization. Our international passionate team is cumulating significant experience with dozens of years in Product Lifecycle Management and other digitalization initiatives.
Eden Tech Labs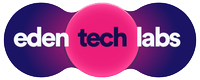 Eden Tech Labs is a boutique mobile apps development company based in Sofia, Bulgaria. We make mobile apps and give life to ideas - that's why we love our job. If you want your idea to be real, we will be thrilled to discuss it. We do not sell pre-built software or reuse previous one. We create a proper and unique solution for your specific needs.We're specialised in creating native mobile apps for iOS and Android and our team members have years of experience in the following fields: machine learning, image recognition and augmented reality, scalable backend architectures.
Esti Developers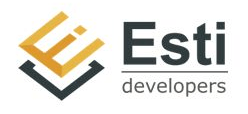 "Esti Developers" is a trusted Netherlandish IT recruitment agency which provides customized services to Netherlands IT companies and helping professionals to relocate to the Netherlands.
"Esti is more than staffing alone. We provide relocation guidance, not only in the physical manner: packing your bags and renting a new home in a different country. We believe that it is also a change in mind set and lifestyle. So, we give the ins and outs in how to feel comfortable in a new reality. Hired candidates receive an Esti bike to feel part of the Dutch biking culture straight away. We also understand that work alone doesn't make a person fully happy. Having friends and meeting like-minded are key to feel connected. We support the IT professionals by organizing meet-ups and barbecues for them to meet others and stay part of the Esti network."
TBS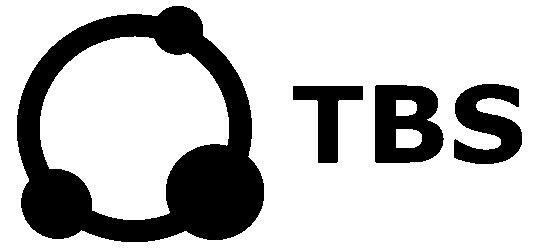 TBS is specialized in the field of international trade with safety and security equipment, training aids and advanced warfare technologies. The company is fully licensed for the import, export and transfer of defense products, consulting and brokering activities with special purpose goods and services. Through a global partnership network we are successfully operating in various markets mainly in Europe, Africa and the Middle East.
Digital & Software Solutions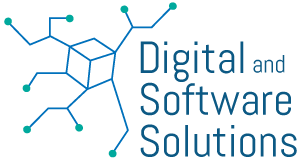 Digital & Software Solutions provides professional consulting and software development services.We help the business to improve their process in a way that can be only beneficial for them.Our expertise among different technologies helps us to deliver most suitable solution for every need. This will not only increase your IT and Business outcomes, but will also save you money.Our team has specialists who can provide consulting services in delivery of ServiceNow® - based ITSM solutions and other IT processes, including HR, Facility management, Finance, Infrastructure and many other. With our consulting help, you can bring more visibility into all of your IT processes and allow timely reaction to incidents, problems and events, and also minimising negative impact of infrastructural changes and optimising IT support cost.