Senior Graphic Designer & Video Artist
Senior Graphic Designer & Video Artist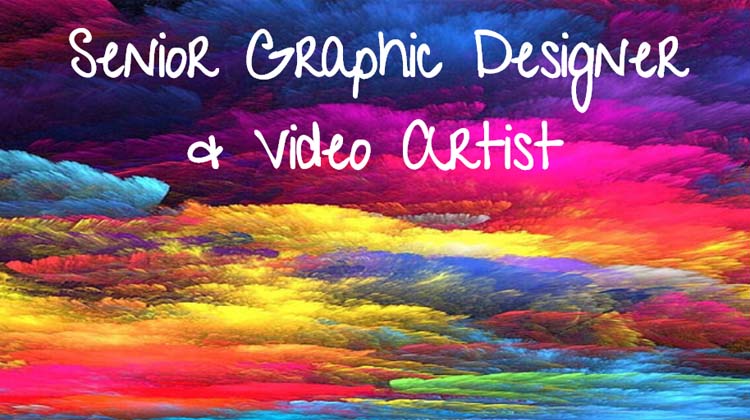 About the company:
For nearly a decade now, the success concept of our Clients' casino chain relies on the continuous perfection of products and services they offer. Modern, cozy, with gaming machines from the world's best manufacturers, their halls offer the highest level of service and numerous bonus games developed according to customer desire. Our Clients' chain grows and develops among the top due to the fact that they listen to their customers personal needs and preferences.
About the position:
"InVisions" is assisting our Client with recruiting "Senior Graphic Designer" with the purpose of create and establish brand new brand in Bulgaria and in time abroad as well.
About your daily tasks:
• Create high-end key visuals for videos, advertisements and events;
• Provide solutions to tasks related to branding, identity, and print designs;
• Collaborate with other designers, production, departments, stakeholders, printers, and copywriter to develop the final product for senior staff approval;
• Pro-actively bring value to developing company brand and help creating its vision;
• Ensure that all projects are within deadlines;
About your background:
• Rich 3+ years practical background as a graphic designer and video craftsman;
• Professional experience with Adobe Creative Suite – Photoshop, Illustrator, XD; video creation/editing software/s;
• Experience in print design;
• Creative mindset and excellent communication skills;
• Ability to follow deadlines, managing your workload alone, as well as part of a team;
• Attention to details;
• Fast learning and adaptive to sometimes quickly changing business priorities.
Nice to have:
• Online gambling industry background or interest;
• A degree in creative or design.
About the offer:
• Full-time contract with WINBET Online
• Exceptional career path for every employee
• Attractive bonus system on a regular basis
• Additional Health insurance and sports cards
• Fresh fruit and drinks in the office
• Pizza & Beer Friday events
• Great experience with regular company events
• Genuine team spirit and positive work environment.
It sounds your work place? Send us information about your professional background plus a portfolio and personal traits, and we'll get back to you.

We treat your personal information with respect and confidentiality, guaranteed and protected by Bulgarian and European law.
"InVisions" agency license № 2420 from 19.12.2017.