Senior Developer - Team Leader
Senior Developer - Team Leader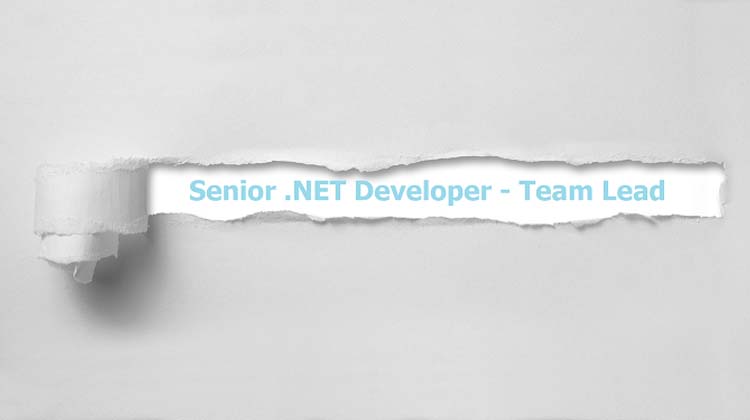 The French company "inensia" is specialized in providing to their European customers from multiple Industry sectors (Aerospace & Defense, Automotive, Energy, Transportation, High-Tech, Life Science, …), value-added and effective services to transform their product lifecycle by customizing and implementing PLM solutions.

The growth of their European delivery center in Sofia continues, there for we are looking for:

Senior Developer - Team Leader

As a Senior Developer – Team Lead you will work in the area of digital industry and product lifecycle management /PLM/. At this position you will be responsible for:
• Understanding functional specifications describing the expected Product Lifecycle Management solution;
• Designing and implementing PLM solutions including configurations and customizations (front-end and back-end);
• Designing and developing interfaces between systems (i.e. PLM to ERP such as SAP);
• Implementing data migration tools to load legacy data into PLM using ETL tools;
• Leading a team of young developers with good personal approach.
Requirements for the position:
• Bachelor's or Master's degree in Computer Science, Informatics or Information Systems;
• 5-7 year of experience in C# and/or JavaScript;
• Fluency in English, both oral and written;
• Sense of responsibility, willing to learn, proactive, resourceful and team player.
• Experience with managing projects and communication with clients.
Advantage will be given for:
• Knowledge/experience in one or more: .NET, Java, Python or C++ development;
• Knowledge/experience in DevOps methods and tools;
• Good knowledge French or German – very nice plus;
The offer:
• "Start-up" approach / end to end involvement / career development opportunities;
• Continuous training & development;
• International experience;
• Work in small teams with high degree of autonomy ;
• Flexible working time ;
• Competitive remuneration package;
• Additional company benefits – food vouchers, sports cards, French lessons;
• Refer-a-friend bonus ;
• Friendly and stimulating work environment.
Feels like it's time to take new career path? Send us information about your professional background and personal traits, and we'll get back to you.

We treat your personal information with respect and confidentiality, guaranteed and protected by Bulgarian and European law.
"InVisions" agency license № 2420 from 19.12.2017.