Technical Team Lead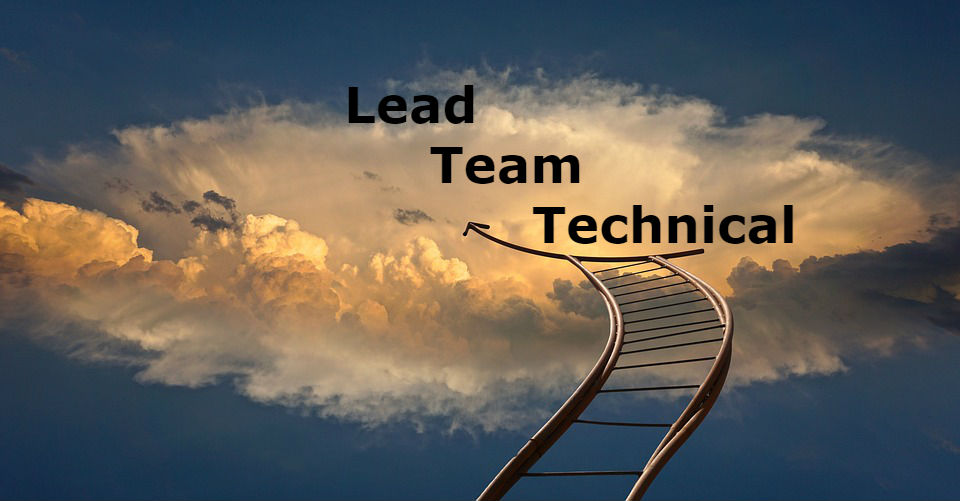 About the company:
Strypes is a Dutch owned company, which resides in Sofia Bulgaria. Founded in 2008, currently the company is a proud member of the ICT Group in the Netherlands. With a team of about 160 people Strypes develop software for Dutch customers. To meet the high standards of our customers they use Scrum/Kanban to execute the projects.
About the position:
You will actively contribute to the development and realization of softwares used for controlling and driving a wide variety of functionalities within our client products. You will take ownership of problems and challenges and you will develop solutions that are both elegant and practical. As a Technical Lead, you will be involved in one or even multiple teams of approx. 5 persons that consist of a Scrum Master and several developers, having different seniority level.
"Read more" button
You will work closely with your colleagues in Sofia and in the Netherlands to define and refine the upcoming work packages of the project and the detailed software requirements for them. After the requirements are defined, you will create the software design and review it with your colleagues. Upon approval you are responsible for implementing the design or supporting the developers in the team doing it. Quality of code is secured with both static code analysis tools and PR reviews. You will make sure there is no regression in the code coverage percentage of the project. During the testing phase the necessary data is collected, so test report can be written. The test report is reviewed and, when approved, the software will be released. The Technical Lead, though not directly involved in all these activities (like testing and test report); is expected to lead the delivery to successful finish by supporting the team in all critical technical areas. The client of Strypes is the world's leading provider of lithography systems for the semiconductor industry, manufacturing complex machines that are critical to the production of integrated circuits and chips.
Responsibilities:
• Codes some advanced portions of the software
• Plans, leads and evaluates the results
• Works closely with Project Manager and client to prepare the best approach for project
• Helps mentor train and motivate Junior developers
• Helps with the initial work breakdown structure and estimations
• Contributes to the Scope Management of the project
• Identifies technical project risks and possible mitigation actions
• Participates in every major design related decision making in the project
• Facilitates technical problem solving and collaboration on the decision
• Assists the team with the more difficult technical problems
• Communicates effectively with customer to obtain all needed technical knowledge
• Proactively provides technical leadership to teammates through coaching and mentorship
• Leads the definition of acceptance criteria for every task together with the team
• Sets up test strategy to ensure the high quality of the product
• Reviews the quality of all deliverables: code, tests, documentation
• Acts as a first single point of contact in case of complex issues
• Facilitates the proper implementation of each major task
• Produces technical documentation when needed
Requirements:
• BSc or MSc in Computer science, Mathematics, Physics, Mechanics, Electronics or similar in that field;
• 3+ years experience in Technical leadership/ management role
• 3+ years of background in at least two of the following: JavaScript, Python, JavaEE
• Advantage: good knowledge of other programming languages
•Proven and demonstrable code writing skills at Senior level
• Advanced knowledge of modern software paradigms, structures and patterns
• Excellent knowledge of English (both written and verbal)
• Able to travel abroad occasionally
Personal skills:
• Team player
• Robust personality
• Ability to work independent in a dynamic environment
• Ability to initiate, influence
• Open communication attitude: listening actively and giving feedback
• Networking
• Able to initiate improvements, influence stakeholders
• Strong analytic view combined with pragmatic attitude (flexibility)
You can expect:
• Short introduction program part of which is held at clients' side (including visit of the "clean room")
• Personal freedom to solve complex problems
• Competitive salary (it depends on you)
• Friendly work environment (Strypes team is cool, hope you too)
• Flexible working hours (+/- 1 hour)
• Regular team events (party time)
• Supplementary health insurance
Loyalty program:
* after every year worked an extra day holiday (up to 5 extra days)
* after the third year budget for a lease car
Strypes talking:
Our people make up a dynamic, fast-moving, entrepreneurial community. The one where people who can say "yes, I'll do it" without yet knowing the solution have an advantage. An advantage that leads to personal growth, professional development, and peer-group recognition.
Invisions talking:
If you think that Strypes is "the right place" - we will be happy to know everything about your professional background and personal traits.

We treat your personal information with respect and confidentiality, guaranteed and protected by law.