Senior Web Developer - PHP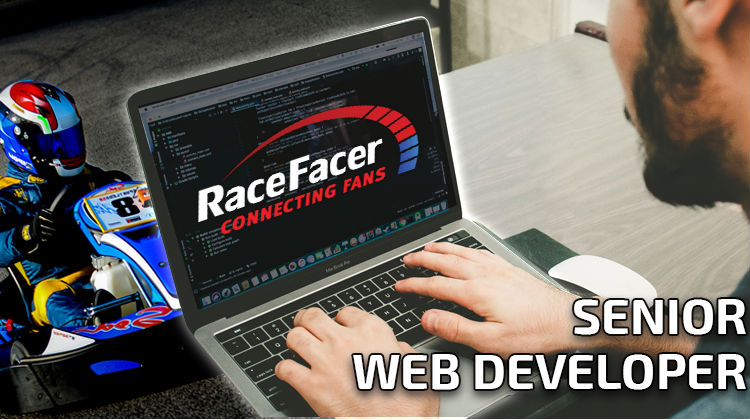 RaceFacer

is a fast growing company which develops Management Software for Karting Centers around the world. At the moment, they are working with more than 90 tracks in 25+ countries in Europe, Asia, South & North America. They continue to expand their presence in new international markets. Besides that, they are growing their business by developing hardware products. This year they launched RaceSafety the first Automatic Safety System for Karting. They also created the first social network for Karting Tracks and Drivers.
RaceFacers

' team is young and growing, highly enthusiastic to develop extremely effective products.
Keeping this in mind, the team wants to add one more

Senior Web Developer

with the following qualifications:
Technical

:
- Minimum 3 year overall experience in developing and maintaining web applications
- PHP expertise (mainly: Laravel, TDD)
- Knowledge of JavaScript (they use: Vue)
- Experience working with APIs (REST & SOAP)
- Proficiency in designing and building complex database structures using MySQL
- Source control with git (Giflow, GitHub)
- Experience with different design patters and best development practices
- Basic understand of NoSQL databases
Nice to have:
- Experience working in an Agile development environment
- Experience in slicing responsive design files - HTML/CSS
- Experience in administrating Linux web servers (Nginx, MySQL, Node, etc)
- Experience with Amazon Web Services
Non-technical:
- Attention to details and satisfaction with the work well done
- Effective communication with technical and non-technical people
- Working proficiency in English
- Passion about motorsports

Daily tasks:
- Build and maintain complex, fast, and scalable applications
- Estimate and deliver development tasks with a high level of accuracy
- Contribute to the overall design and development of the products the company build and support, with focus on usability, maintainability, performance and scalability.
RaceFacer

will give you:
- 15 teammates crazy about motorsports and good professionals in their sphere
- Opportunity to drive karts (when you find time to stand up from the computer)
- Office located near metro station "Julio Kuri"
- Oh, and monthly remuneration
We know you like new challenges, hard working and making a difference, so RaceFacer is the right place for you.
Present yourself and we will get in touch with you.
We treat your personal information with respect and confidentiality, guaranteed and protected by law.


"InVisions" agency license № 2420 from 19.12.2017