International Sales Represenative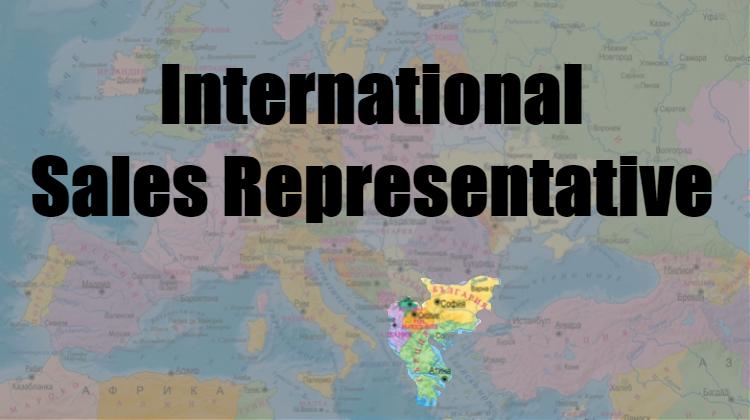 Our client is a company with years of experience in the treatment and disposal of different types of waste (specialized in livestock). The company operates in private and public sector. To expand their team we are looking for experienced "International Sales Representative".
The position:




The International Sales Representative is a key role in the company and he will present machinery for treatment and disposal of waste. The main aim is to engage new customers, explore sales opportunities, generate and follow up leads. The International Sales Representative will be dealing with a wide range of exciting tasks – market research, client relations, planning, strategies and retention.
Main responsibilities:
• Attract new customers and source new sales opportunities;
• "Make the sale" using various sales methods such as arranging appointments, door-to-door, cold calling, presentations etc.;
• Consult: define the customers' needs and find the best customized technical solution;
• Manage and/or assist customers regarding customs' clearance (preparing customs, transportation and commercial documents);
• Organize visits onside to customers;
• Coordinate shipping of the machines from the manufacturer's premises to customers (in Bulgaria, Greece, Kosovo, Albania);
• Presentations both to current and potential customers;
• Participate in Trade fairs and exhibitions in Bulgaria and abroad;
• Administrative tasks: regular reports to the managers; provide financial statistical data; maintain and expand the customer database.
The International Sales Representative has

:
• Previous experience as Sales Representative at least 5 years (Agricultural or international sales is a big advantage);
• Experience in various techniques to attract customers (cold calling; consultancy, customer relations);
• Time management and work diary planning; forecasting sales and pipeline management;
•Strong communication, negotiation and interpersonal skills;
• Self-motivated and sales driven individual, who can build and maintain long-term partnerships;
• Open and eager to learn new things
The suitable candidate has:
• Fluency in English (both written and spoken);
• Excellent computer skills (Microsoft Office – Word, Excel and Powerpoint);
• Good technical knowledge (or willingness to gain one);
• Driving license and he is ready to accept business trips in Bulgaria and abroad with stay.
The company offers:
• A car and a phone;
• Costs for travel and business trips in Bulgaria and abroad are covered;
• Induction training by the machinery manufacturer;
• A partner – Engineer as a technical person;
• Salary plus bonus scheme;
• Great and friendly colleagues in the office.
The new challenge is for you?! Take it by sending us your detailed CV. Only shortlisted candidates will be invited to personal meeting. We treat your personal information with respect and confidentiality, guaranteed and protected by Bulgarian and European law.


"InVisions" agency license № 2420 from 19.12.2017.