Full Stack (.NET/JS) Developer
Full Stack (.NET/JS) Developer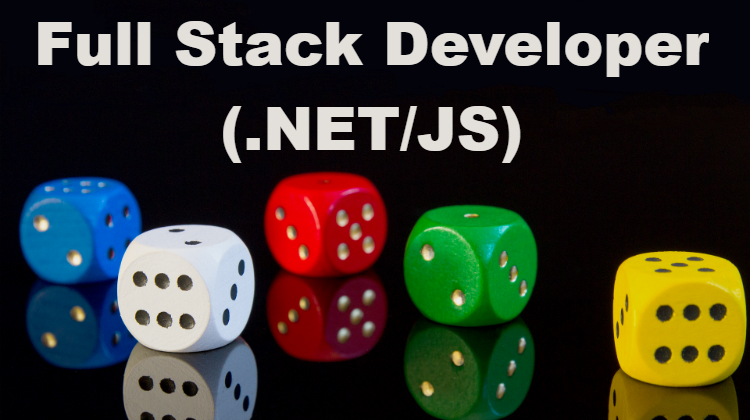 About the company:
Founded in 2015 by Tim Klok and Bas Baarbe, CasinoFlex Systems International has the goal to deliver state of the art casino management systems.
Developed systems using experience and knowledge form the operation including customized reports for each department in your casino, finance, management, CashDesk.
About the position:
Develop and test web-based applications as self-operating systems behind the games.
Develop primarily the back-end, with small tasks in the front-end.
Debug existing applications and build them up.
Work closely with the team in Amsterdam and Sofia.
Assist the junior developers.
About the experience:
Minimum 3 years experiences with large projects.
.NET, ASP.NET MVC
C#
JS, HTML
Visual Studio
About the knowledge:
Bachelor or Master Degree in Information Technology, Computer Systems, etc.
OR High school diploma in Mathematics, Electronics + development courses.
OR Not relevant education + development courses + extensive experience.
AND English language – upper intermediate level.
About the individual:
Down to Earth person with positive and supportive attitude.
Systematic and structured, result oriented.
Broad-minded person who feels good in small team.
About the offer:
Homey office at Lozenets district near metro station.
Friendly and open-minded teammates.
Food and drinks at the office.
Inevitably…monthly remuneration.
Thank you for stopping by. We will be happy to review your CV and get in touch with you. We treat your personal information with respect and confidentiality, guaranteed and protected by law. "InVisions" agency license № 2420 from 19.12.2017