Business Development Manager
Business Development Manager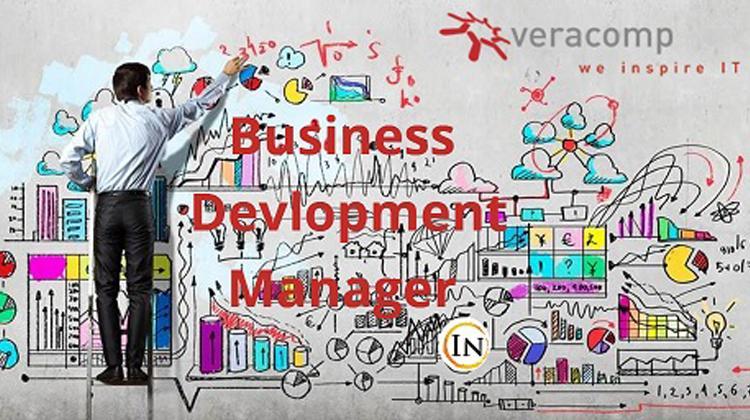 About us:
"InVisions" is a recruitment agency specialized in creating and growing teams for our partners in the IT industry. For this "Business Development Manager" position we are assisting "Veracomp."
About the company:
Established in 1991 "Veracomp" is one of the largest IT distributors in Poland. Now-days "Veracomp" has developed into a group of IT companies of international scope and operates in 16 countries in Central and Eastern Europe. The company invests in obtaining know-how, education and technical consulting. Presently, to each of the products, "Veracomp" adds its own value – pre-sales consulting, technical, marketing and educational support.
About the role:
The "Business Development Manager" will take part of the Bulgarian team of "Veracomp"
Personal qualifications required for taking part of our team:
• Sales channel building and managing;
• Software sales – OS, Virtualization, cloud solutions;
• Maintaining relationship with Vendor and Business Partners;
• Presenting solutions for Business Partners and End Users;
• Project sales management.
Job requirements:
• Good understanding of issues related to software sales (knowledge of Linux, Open Source, Microsoft or Vmware will be an advantage);
• Perfect communications skills;
• Ability to prepare business offers;
• Negotiations skills;
• Good time managing and planning skills;
• Knowledge of MS Office;
• Independence, dependability, persistence at work;
• Written and spoken fluency in English.
About the offer:
• A job in a leading and well-established IT company;
• Technical and self-development training;
• Access to the newest technologies and tools at work.
Thank you for reading about this great position. You can state your interest by sending your CV and we will get in touch with the short-listed candidates.
We treat your personal information with respect and confidentiality, guaranteed and protected by Bulgarian and European law.

"InVisions" agency license № 2420 from 19.12.2017.