Database Administrator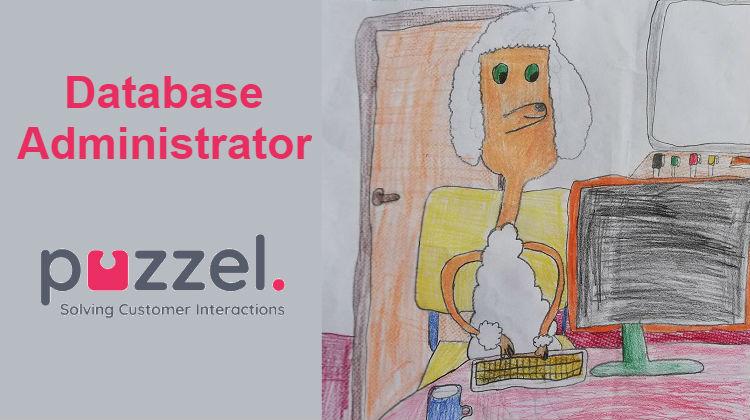 Puzzel is a leading provider of cloud-based and customer-placed communication. Puzzel has over 40 years' experience and our expertise provides customers with stable, user-friendly and scalable solutions.

Puzzel Connect, a cloud-based contact center solution to customers in Norway, Sweden, Denmark, UK and Bulgaria. Besides supplying Puzzels future-oriented solutions in wireless networks, telephony, video conferencing and collaboration, mobile interactivity, switchboard and contact center, we are responsible for more than 2,000 customers. Among our major customers are brands such as SATS Elixia, Visma, Statoil, NAV and If Insurance. All customers have a common need to improve communication with their customers and employees. Puzzel ensures that existing investments are safeguarded, and ensures good communication ads value for the customer.

Working in Puzzel is challenging and inspiring, and you will meet a professionals that are leaders in their fields. We strongly believe in being close to our customers, and will always be looking for people who can bring our customers added value.

We are now seeking a System Engineer to join our Bulgarian team.
Your daily tasks will be:
As DBA in Puzzel you will be responsible for the design, implementation and operation of all database servers in Puzzel together with 2 other DBAs in Oslo. There are 25+ production servers supporting Puzzel's cloud platform and internal applications. In addition to this comes dedicated environments for QA, Development and Test. The servers are primarily MS SQL Server, some on VmWare and some on dedicated physical servers. Puzzel's production services are delivered from our 2 data centres in Norway. We have recently migrated some DB workloads to Azure, and aim to continue the transition to public cloud, and deliver production services from a hybrid platform. The platform consists of primarily Windows server running on VmWare, but also some Linux servers as well as network and Telco components from Cisco, Huawei and Sonus. Our services are primarily developed in-house by our own development team, but we also integrate with other services and 3rd party software. You will be part of the Applications & Infrastructure team, currently consisting of 10 people with responsibility for the daily operation and continuous improvement of Puzzel's platform. We are a dedicated team, with a deep understanding that our services are business critical for our customers, and we have the highest ambitions for the confidentiality, integrity and availability of these services. Real-time data processing and 24/7 availability is an absolute requirement, while at the same time ensuring confidentiality of and compliance with ISO27001 and PCI-DSS security standards. You will be working closely with Puzzel's Development team, deploying changes, monitoring and suggesting improvement to Puzzel's database applications. These are databases that are mission critical to Puzzel's cloud services, serving 20 000+ users in real-time. Proactive performance monitoring of these databases is a primary task. Technologies currently utilized among Puzzel's databases are Replication, AlwaysOn availability groups, SQL Server Integration services (SSIS), SQL Server Analysis Services (SSAS) and SQL Server Reporting Services (SSRS). You will be developing reports, with T-SQL and SSRS, to support customers need for bespoke reports, billing processes etc. You will also participate in troubleshooting customer requests as 3rd line support. In addition to all work directly related to database, you will also assist in operation of other areas of Puzzel's platform. Tasks and responsibilities beyond the database field can be adapted to your competence and interests. Some travel, for the most part to Puzzel's head office in Oslo, will be required.
Required Skills::
• MS SQL Server Administration
• SQL Server performance tuning
• Extended events, Trace, Query Store
• AlwaysOn and other High availability technologies for SQL Server Replication
• T-SQL Scripting
• Basic Server administration
• Master's degree in Information Technology or similar
Preferred skills::
• VmWare administration • Storage systems, like HPE 3PAR SAN
• DevOps
• Automation • Scripting, PowerShell etc.
• In depth knowledge of VmWare
• In depth knowledge of Windows server
• ITIL
Personal skills::
• Assertive, proactive, hungry for learning;
• Able to work structured and purposeful, plan your tasks and lead yourself
• Able to implement, document and exit tasks;
• Reliable, flexible and service-minded;
• Good communication skills
• Good English skills
It sounds your work place? Send us information about your professional background and we'll contact you.

"InVisions" agency license № 2420 from 19.12.2017.