System Engineer at Puzzel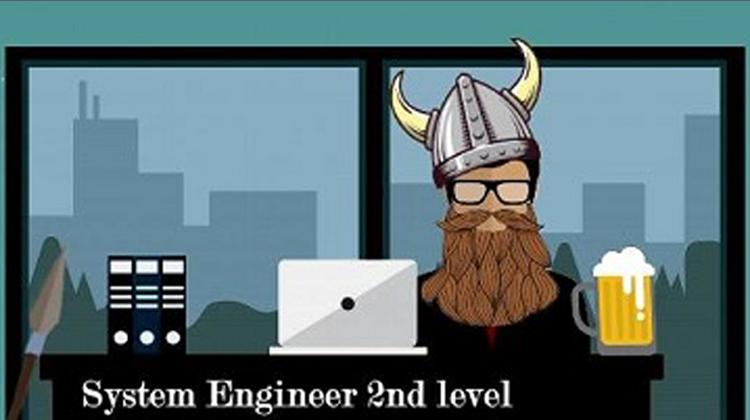 Puzzel is a leading provider of cloud-based and customer-placed communication. Puzzel has over 40 years' experience and our expertise provides customers with stable, user-friendly and scalable solutions.

Puzzel Connect, a cloud-based contact center solution to customers in Norway, Sweden, Denmark, UK and Bulgaria. Besides supplying Puzzels future-oriented solutions in wireless networks, telephony, video conferencing and collaboration, mobile interactivity, switchboard and contact center, we are responsible for more than 2,000 customers. Among our major customers are brands such as SATS Elixia, Visma, Statoil, NAV and If Insurance. All customers have a common need to improve communication with their customers and employees. Puzzel ensures that existing investments are safeguarded, and ensures good communication ads value for the customer.

Working in Puzzel is challenging and inspiring, and you will meet a professionals that are leaders in their fields. We strongly believe in being close to our customers, and will always be looking for people who can bring our customers added value.

We are now seeking a System Engineer to join our Bulgarian team.
Your daily tasks will be:
• Implement Customer Solutions (Voice, Email, Chat, Social Media and SMS)
• Implement integrations using APIs
• Implement integrations with 3rd party systems
• Advise on Puzzel's products;
• Participate in system training;
• Assist with the education of other technicians;
• Keep abreast and have technical knowledge of Puzzel and their products;
• Categorize and prioritize requests from customers;
• Obey the firm's quality and safety system;
• Filling in timesheets.
Education, experience and skills required by the post holder:
• Associate Degree or similar;
• Knowledge of programming;
• Mastering SQL, XML, Microsoft AD and Exchange;
• Experience with Work Force Management solutions (Verint or any other)
• Experience with technical support;
• Good written and oral communication skills in English;
• Fluent English, a Scandinavian language is an advantage.
Personal qualifications required for taking part of our team:
• Assertive;
• Proactive;
• Eager to learn;
• Result oriented;
• Good written and oral communication skills in both languages;
• Systematic and structured;
• Process-oriented;
• Ability to strategic thinking;
• Ability to perform, follow up, document and complete tasks;
• Reliable;
• Flexible;
• Service minded;
• Technical;
• Accurate;
• Committed.
Puzzel provides:
• An opportunity to influence and shape your own position in a company with big plans ahead;
• Pleasant working environment in Sofia and colleagues with extensive experience and technical expertise;
• Professional challenges and great professional and personal development;
• Attractive employee benefits and solid pension plan;
• We have an environment that is characterized by freedom and confidence to the individual employee;
It sounds your work place? Send us information about your professional background and we'll contact you.

"InVisions" agency license № 2420 from 19.12.2017.