Full-Stack (JS, C#, .NET, SQL) Developer
Full-Stack (JS, C#, .NET, SQL) Developer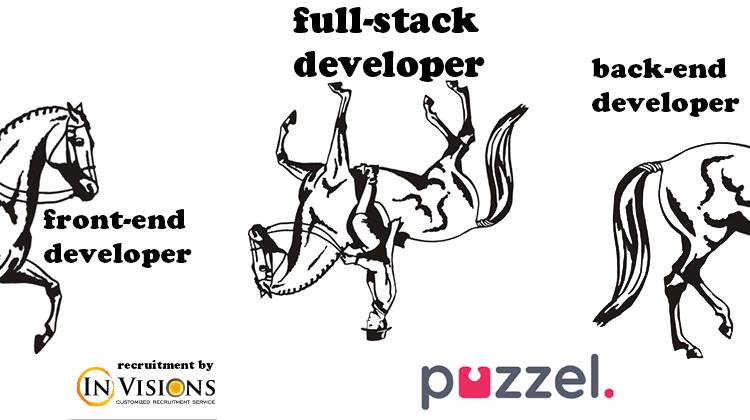 About the mediator:
"InVisions" is a recruitment agency specialized in creating and growing technical teams for our partners.
About the company:
"Puzzel" is a Norwegian product company a leading supplier of Contact Centre as a Service (CCaS), which means they deliver a real-time services as a SaaS / cloud model to demanding business customers. All services are delivered from their multi-tenant platform, distributed over their 3 data centres in Norway and UK.
About the team:
The team is responsible for many of the core systems as well as standard integrations and some internal systems. You will be working primarily on integrations and an internal system designed to provide the business with information and insight about their customers. This is also the future tool for generating customer offers.
About the role:
You are a full-stack developer who have a passion for making a difference, learning and applying emerging technologies and software development frameworks and platforms, and want to work on strategically important tasks, then you will find this role a fit.
Strong communication skills are expected. This role will be expected to be able work as part of a development team and to interpret and provide valuable feedback to the product team. The ability to evaluate and identify the types of technical solutions that best fit a problem or solution domain will be critical skills for the successful candidate.
Job responsibilities:
• Design, develop, test and document software used in Puzzel clients
• Design, develop, test and document software used in Puzzel backend systems
• Design, develop, test and document databases
• Participate in secure coding courses and follow the development process
• Perform other duties as assigned
Job requirements:
Education:
Minimum three years relevant education from either college or university.

Experience:
At least three years of experience as software developer working with an international team is preferred.

Skills and Qualifications
We are seeking a full stack developer that excels at the following:
• Programming applications and services
• Making software designs and architecture in a complex system that covers required functionality on time and with normal use of resources
• Organizing and documenting code with good structure so that it is easy for others to get an overview of what is made
• Keeping a good dialogue with colleagues
• Learning new technologies and systems
• Writing and speaking good English

The candidate must be able to do quality work using the following languages or technologies:
• Javascript
• C# / .Net
• SQL / TSQL
• ASP.NET
• Rest services

Knowledge about the following technologies and competencies are a plus (But not required):
• Aurelia
• Cloud services (Azure)
• Microsoft messaging and communication services (Exchange / Skype)
• Information security
• VSTS
• CRM systems, including Salesforce and Dynamics
• Agile methodology
Key personal skills:
• Desire to develop professionally
• Creative
• Reliable
• Working in an orderly and systematic manner
• Passion for details
• Responsible
• Good interpersonal skills
Values:
Regularly and consistently demonstrate the Puzzel values - Inventive, Dependable, Empowering, Adaptive.
About the offer:
• Puzzel gives you an opportunity to influence and shape your own position in a company with big plans ahead;
• Pleasant working environment in Sofia and colleagues with extensive experience and technical expertise;
• Professional challenges and great professional and personal development;
• Reasonable salary and employee benefits;
• And most important - Puzzel have an environment that is characterized by freedom and confidence to the individual employee.
Thank you for reading. Now it's time to apply by sending your CV and we will get in touch with the short-listed candidates.
We treat your personal information with respect and confidentiality, guaranteed and protected by Bulgarian and European law.

"InVisions" agency license № 2420 from 19.12.2017.