Integration Consultant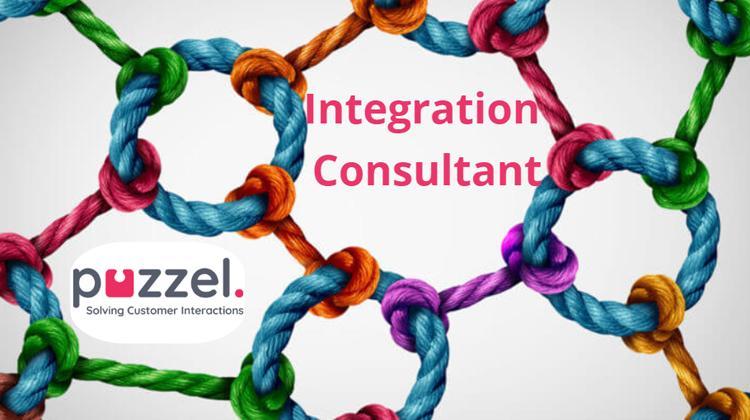 About the company:
Puzzel is a leading provider of cloud-based and customer-placed communication with over 40 years' experience and expertise which provides customers with stable, user-friendly and scalable solutions.

Puzzel Connect, a cloud-based contact center solution to customers in four continents - overall more than 2,000 customers. Among their major customers are brands such as SATS Elixia, Visma, Statoil, NAV and If Insurance. All customers have a common need to improve communication with their customers and employees. Puzzel ensures that existing investments are safeguarded, and ensures good communication ads value for the customer.

Working in Puzzel is challenging and inspiring. They are determined to make Puzzel a success, and you will meet professionals that are leaders in their fields. They strongly believe in being close to their customers is the business key, and will always be looking for people who can bring their customers added value.
About the position:
"InVisions" is assisting "Puzzel" with recruiting "Integration Consultant" with the purpose of strengthen part of their Bulgarian team.
Key words:
Need to have:
• Generalist that has knowledge about Windows and Network Infrastructure;
• Experience with REST and SOAP API's:
• SQL.
Nice to have:
• Experience with CRM systems;
• Windows Infrastructure:
- AD
- Azure AD
- Exchange
• Experience with Firewall's;
• Reporting Services;
• Some experience with Java script, C# & xml;
• Fluent in English.
Work tasks:
• Integrate Puzzel Contact center with 3rd party applications;
• Contribute with Sales support and RFP's;
• Customer support with integrations and API use;
• Set up and assist Exchange and AD integrations;
• Create customized reports with Reporting Services.
About the offer:
• Puzzel gives you an opportunity to influence and shape your own position in a company with big plans ahead;
• Pleasant working environment in Sofia and colleagues with extensive experience and technical expertise;
• Professional challenges and great professional and personal development;
• Reasonable salary and employee benefits;
• And most important - Puzzel have an environment that is characterized by freedom and confidence to the individual employee.
Thank you for reading. Now it's time to apply by sending your CV and we will get in touch with the short-listed candidates.
We treat your personal information with respect and confidentiality, guaranteed and protected by Bulgarian and European law.

"InVisions" agency license № 2420 from 19.12.2017.